Business Insurance
Serving The Ft. Smith / Van Buren Area
Since 1987
Communities Served
Alma - Arkoma - Barling - Blue Mountain - Booneville
Cameron - Charleston - Chester - Ft. Smith - Greenwood
Hackett - Lavaca - Mansfield Mulberry - Muldrow - Ozark
Pocola - Poteau - Roland - Sallisaw - Spiro - Van Buren
Are you shopping around for business insurance?
There are numerous factors that make up your
quote for business insurance. That is a major
reason we work with a wide variety of national
insurance carriers, so we can get you the very best
business coverage at an affordable price.
We'll also make sure that you know about all of the
discounts that you may qualify for and how you
can get the best business insurance coverage
within the budget you need.
We have proudly provided business insurance in
Sebastian County and Crawford County areas
since 1988.
Insurance For Your Business
Over the past 29 years, we have seen changes in
the insurance industry, but one thing that hasn't
changed is our dedication to our customers. At
Gary Longley Insurance Agency, we are an active
part of our local area. We genuinely care about all
of our clients and will take the time to get to know
you and the right insurance coverage that you
need to protect your business and be prepared for
the unforeseen.
Our main goal is to save you money no matter
what kind of business you have and it's this
dedication to our clients that allows us to grow,
serve our clients, and gain new business year-in
and year-out. We take pride in being one of the
area's most dedicated commercial insurance
agencies. Let us prove it to you.
Business Insurance
Shopping all the major insurance companies to
get you a great price on your business insurance is
only part of what we do for our clients. We will
evaluate your personal situation and make sure
that you have enough coverage to protect you just
in case the unforseen happens.
All insurance companies are not created equal,
some have great prices but when it comes time to
cover a loss you may have had, some companies
may not take care of your loss as promptly and
fully as they should. With over 29 years experience
we can advise you on the perfect commercial
insurance company for you.
Our Network of
Business Insurance
Carriers
We are proud to work with local
and national insurance carriers.
When you work with us, we can find
insurance options for you from the
following carriers and more:
•
Progressive
•
Liberty Mutual / Safeco
•
Travelers
•
Cornerstone
•
United Home Insurance
•
Alfa Vision
•
National General
Give us a call or request a quote
today to get started!
3312 Jenny Lind Road | Fort Smith, AR 72901
Bonds
Do you need to be bonded for business
purposes?
We sell bonds for a wide range of business
purposes. You can always be sure that you are
dealing with a reliable company because we use
CNA Surety and Western Surety.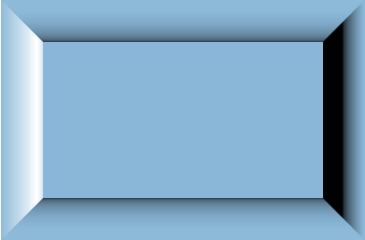 We strive to save our new
and existing customers
hundreds of dollars a year.